By:
April 29th, 2014
Tags:

Events
The Sea Otter Classic is a great event. It's a full-on festival for bike riders and racers of all stripes and this year did not disappoint. The ABUS crew was on the ground in Monterey, CA for all of the fun.
We took a divide and conquer approach this year. Some of us went to the Independent Bicycle Dealers Summit, others to the Bicycle Leadership Conference while I held down the fort in the Sea Otter Expo. It was great to run into friends from around the bike industry at events that ranged from serious presentations on the state of bicycles and bicycling in the United States, to rides with editors, to meeting racers and bike enthusiasts from all over. Fat bikes were EVERYWHERE and clearly the trend isn't cooling down with the end of a snowy winter (check out what Fat-Bike.com had to say about our Bordo Big here: http://fat-bike.com/2014/03/first-look-bordo-big-120-folding-lock/). We had a great time playing Pint Glass Smashball with the editors of Dirt Rag and Bicycle Times and one couple deemed it, "the best game EVER."
One of the locks that we put to good use at the Festival was the MultiCombiLoop. It's a versatile cable lock that can be used for all sorts of things. You can lock your bike with it in lower security settings, lock your accessories, helmet and wheels, or even use it for additional security on bike racks. Check out the great shots of it on the SRAM Neutral Race Services cars and in the FOCUS Bikes truck below!
By:
April 29th, 2014
Tags:

Events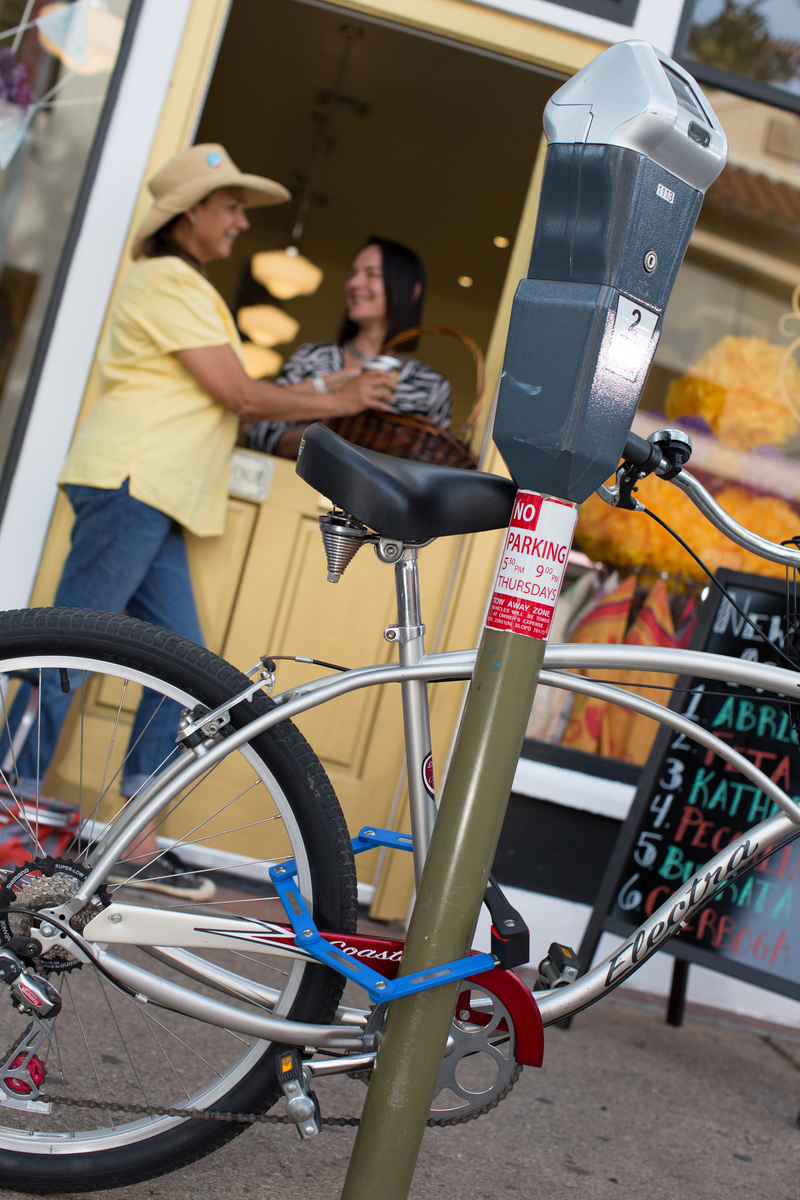 It's National Bike Month and hopefully that means you're spending more time out on the road with your favorite two-wheeled freedom machine. Before you do, it's important to do a couple of things - first, make sure your bike is in running order to get you around safely. Brakes, chain and cables may all need some lovin' after a long winter. Then make sure your helmet is in tip-top shape. If it's old replace it. Your head is worth it.
You're also going to need a good lock. Bike theft is on the rise and a high-quality lock can make the difference between your bike being there when you return or not. Bike thieves will tell you that they will often pass by a bike with a higher quality lock (see our line up of U-Locks and Folding) and focus on those that have easier to defeat or no locks on them. Don't let yours be the one that's easy to grab!
Our good friends at Bicycle Utopia in New York City created this awesome graphic with instructions on best locking practices and techniques. Check it out below: